Trademark Portfolio Management
Keeping your trademark portfolio locked down is vital to global growth.
As your business grows, so too does your portfolio of intellectual property assets. The further your business expands, the more urgent it becomes to manage, protect and maximize these assets. Effective trademark portfolio management is the bread and butter of running a successful global business – but it requires commitment, time and energy.
That's where we come in. Responding to the needs of our clients, we established our trademark portfolio management service to help ambitious organizations keep their unique trademarks under lock and key. From registration to licensing, strategic analysis and enforcement, your assets will be in the safe hands of well-seasoned intellectual property law experts throughout the trademark lifecycle.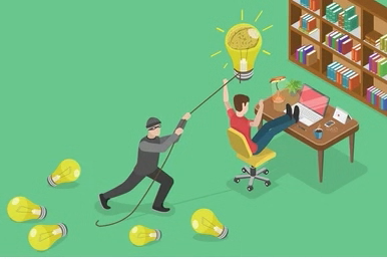 How does it work?
Just like any valuable business asset, a growing trademark portfolio demands careful monitoring, maintenance and management. At 360 Trademarks, we value the importance of intellectual property, and recognise the crucial role it plays in seizing the competitive edge.
By understanding your commercial objectives and unique growth plans, our lawyers will be equipped to devise a holistic brand protection strategy that aligns with your goals while mitigating the risks you may face along the way.
Unlike other trademark portfolio management services, 360 Trademarks offers an all-encompassing, expert-led service that extends to all your trademarks registered in the range of jurisdictions in which you operate – all for a reasonable cost.
Our expert-led Trademark Portfolio Management service includes…
When you sign up for our portfolio management service, you will be assigned an account manager from our global team of specialist intellectual property lawyers. They will be your primary point of contact, bringing the knowledge and experience necessary to shield your trademark portfolio from infringement. With our experts managing your brand and assets, you can focus on growing your business overseas.
What you get
Maintenance & Management
We'll take over your trademark portfolio and deliver an in-depth analysis on your assets, whether regional/national or worldwide.
Once we've added your trademarks to our management systems, we'll provide you with automated reporting on key dates and liaise with overseas agents and registries to update their records.
We'll also monitor your portfolio to ensure your rights don't lapse as a result of non-use.
Brand Audit & Strategic Advice
We'll undertake an extensive review of relevant documents that relate to your portfolio such as licenses, assignments and commercial agreements. From here, we can devise a bespoke strategy to protect your trademark portfolio from possible infringements and further advise on the use of your own trademarks to ensure correct ownership, to carry out renewals and to take swift enforcement action where necessary.
Annual Brand Report
Every year, you'll receive an extensive report on your trademark portfolio that clearly assesses the status of the assets as well as best practice recommendations for maximising their value to the business. Reports will add Red Amber Green sign posting for further work and will come fully costed with transparent pricing in terms of advice and recommendations.
Online Monitoring
We'll provide regular marketplace and competitor surveillance as well as domain name advice for the purpose of preventing cyber-squatting. Our expertise in IT and intellectual property gives us an edge in maintaining the digital elements of your trademark portfolio.
Pricing
Due to the varying scope and complexity of this service, we will first need to arrange a call to discuss your specific requirements and develop a plan for onboarding and management of your trademark portfolio. Please use the contact form in the footer to request a callback from a member of our team.